Norman Sawyer
Atlanta Plaintiff's Personal Injury Attorney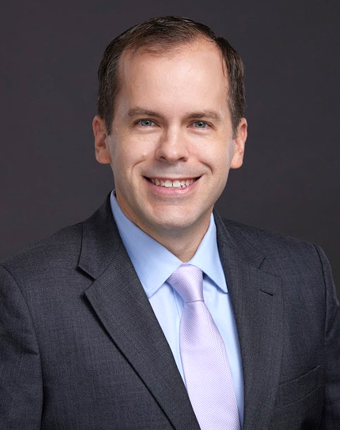 Norman Sawyer is the founder and principal attorney at Sawyer Injury Law, an Atlanta personal injury law firm helping accident victims recover compensation for their injuries when they have been harmed because of another's negligence.
Norman (Norm) has over seventeen years of experience representing clients in personal injury matters, both as a defense and plaintiff's attorney. During his time as a defense attorney, he amassed a great deal of jury trial experience, much more than the average plaintiff's personal injury lawyer. Norm brings expertise in litigation and trial strategy to his practice at Sawyer Injury Law. He has extensive experience handling complex negotiations and settlement agreements in personal injury matters with a focus on motor vehicle collisions and unsafe premises.
Norm's wide-ranging experience includes clerking for two county judges, working as a supervisory attorney for a large plaintiff's personal injury law firm, and serving as staff counsel at two of the largest and most well-known insurance companies in the United States. He has represented individual, corporate and governmental clients and has experience ranging from automobile collisions to mass torts and railroad accident cases. During his time as an insurance defense lawyer for Travelers Insurance, Norm trained the company's municipal claim department on Georgia governmental liability and received specialized training in handling automobile and truck accident claims.
Norm brings all of this experience to his practice at Sawyer Injury Law, where he focuses on providing high-quality work and a high level of customer service to his clients. Talk to Norm if you or a family member has been hurt because of another's negligent actions in the Metro Atlanta area. You'll find Norm to be someone who is easy-going, organized and knows the law.
You can reach Norm by calling Sawyer Injury Law at 404-777-7890. Your call is free, and you are never charged a fee unless Norm is successful in your case. Call today and find out why Sawyer Injury Law is the right law firm for you.
Education
B.A., Villanova University (1999)

Political Science major
Double minor in Communications and French

J.D., University of Pittsburgh School of Law (2002)

Appellate Moot Court Competition Quarterfinalist (Fall 2000)
Work Experience
Law Clerk to Hon. Thomas D. Watkins, Court of Common Pleas of Philadelphia County
Law Clerk to Hon Sandra Mazer Moss, Court of Common Pleas of Philadelphia County
Associate Attorney at insurance defense law firm handling automobile collisions, municipal liability and medical malpractice cases
Staff Counsel at Progressive Insurance defending insureds in automobile collision lawsuits all over the metro Atlanta area
Staff Counsel at Travelers Insurance defending individuals, companies and governments nationwide in trucking accidents, premises liability and other diverse areas
Group Supervisory Attorney for the largest personal injury law firm in the United States
Primary Litigation Attorney for a six-attorney law firm handling automotive accidents, premises liability and other personal injury/tort litigation
Bar Admissions
State of Georgia
U.S. District Court for the Northern District of Georgia
U.S. District Court for the Middle District of Georgia
U.S. District Court for the Southern District of Georgia
State of Pennsylvania
U.S. District Court for the Eastern District of Pennsylvania
U.S. Court of Appeals for the Eleventh Circuit
U.S. Supreme Court
Professional Associations & Memberships
Georgia Trial Lawyers Association
St. Thomas More Society