6 Steps to Take After a Slip and Fall Accident to Maximize Compensation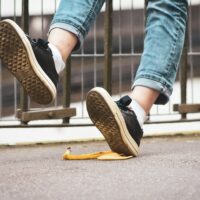 Have you been injured after a slip and fall accident?
Injuries are difficult to manage. There's the pain you have to endure, the time you have to spend getting medical treatment, and then there's the cost you incur in the form of medical bills, lost income, and even permanent disability.
When your injury occurs as a result of someone else's negligence – like when you slip and fall on someone's poorly maintained property – the need for justice is also added to the mix.
It can be difficult to figure out what to do when you've been hurt due to negligence. However, an Atlanta personal injury lawyer can walk you through the steps to take after a slip and fall accident.
Who Is at Fault for Slip and Fall Accidents?
In many cases, the property owner is held liable for injuries sustained in slip and fall accidents according to premises liability law. It must be proven that the property owner had a duty of care toward the injured party and that they failed to provide it due to their negligence.
The injured party, however, may be found partially at-fault for the injuries if it can be proven that they did not exercise reasonable care while on the other person's property.
Common Injuries After a Slip, Trip, and Fall Accident
Cuts and bruises

Broken bones

Hip fractures

Concussions

Facial injuries (jaw fractures, eye injuries, nose breaks)

Spinal cord injuries

Traumatic brain injuries and other head trauma
What to Do After a Slip and Fall Injury
If you've been hurt after slipping and falling on someone else's property, you may be entitled to seek compensation for your injuries. However, it's important to follow certain steps to ensure your personal injury claim will be strengthened and you get the maximum compensation possible.
Step 1: Seek Immediate Medical Attention
Obviously, when life-threatening or serious injuries result from a slip and fall, emergency medical treatment is crucial. However, even if your injuries seem minor, you should seek medical attention as soon as possible following the accident.
You see, you may not know the extent of your injuries until you've seen a healthcare professional. Symptoms from back injuries, for example, can present as more serious several days or weeks later.
In order to ensure you get compensated for your full injuries, immediate medical care is advised.
Step 2: Collect Evidence of the Slip and Fall Accident
If you're physically able to, it's a good idea to collect evidence immediately after your slip and fall accident. This includes snapping clear photos of the accident scene and your injuries as well as collecting written statements and contact information from witnesses.
You can also ask a friend, family member, or even a witness to take photos for you as soon as possible.
It's also important to write down a detailed account of what occurred during the incident as soon as possible while it's fresh in your mind.
Step 3: File an Accident Report
You'll want to file an accident report with the property owner or the person or government entity, or business that manages the property where the accident occurred. Reporting the incident in a timely fashion will bolster your claim with the property owner's insurance company.
You don't need to accuse them of anything or go overboard on details. In fact, you'll want to keep your communication to a minimum to avoid saying something that will diminish your claim. Simply tell them—in a written report—what occurred.
Step 4: Focus on Your Medical Treatment Plan
This step is crucial. Make sure you continue your treatment (as advised by a healthcare professional) until you reach maximum medical improvement. Not only will proper treatment lead to better health and overall recovery, but it will also help determine what a fair settlement offer is.
It's important to understand the full effects the injury will have on your life and your pocketbook before accepting any offers from the insurance company.
Step 5: Keep Your Personal Injury Case Organized
You'll likely have a lot of paperwork and documentation to manage throughout the claims process. Photos, witness statements, accident reports, medical records, court documents, and any other receipts from financial costs associated with the slip and fall accident should be kept safe and organized.
Step 6: Contact an Experienced Lawyer
Of course, one of the best things you can do to ensure you get fair compensation for your slip and fall injuries is to speak with an experienced personal injury attorney about your case. Lawyers understand the nuances involved in personal injury law and how certain statutes could apply to your case.
What Does a Slip and Fall Lawyer Do?
An experienced attorney is a valuable asset after a slip, trip, and fall accident. While there are certain steps you will follow after such an injury, there are also steps your lawyer will take. 
These steps will make your life easier and move your case along toward a personal injury settlement.
Conduct an Investigation and Gather Evidence
An attorney can look at your case and collect evidence through their own investigation. For example, they'll be able to find out if a similar accident happened on that property in the past that could be used as proof of negligence in your case.
Your attorney may also reinterview witnesses and examine the scene of the accident to get a good picture of how to proceed with your personal injury lawsuit.
File Your Lawsuit Within the Appropriate Time Frame
There is a two-year statute of limitations on personal injury claims in Georgia. Your lawyer will manage filing the appropriate court documents and injury claims in order to meet legal deadlines.
Communicate With the Insurance Company
One of the best benefits of having a lawyer for your slip and fall accident is that they will communicate with the liable party on your behalf. Insurance companies are for-profit businesses, so they'll try their best to protect their interests. 
They've been known to use sneaky tactics to try and diminish people's injury claims, but an experienced attorney will be able to fight those tactics and negotiate a fair settlement.
Move Forward With Litigation If Necessary
If the insurance company is refusing to admit fault or they're sticking to unacceptable low-ball offers, an injury lawyer will be ready to go to court to fight for your settlement if necessary.
Experienced Personal Injury Attorney in Atlanta, GA
If you've been hurt after a slip and fall accident on someone else's property, you're probably already dealing with a lot. A painful injury, medical bills piling up, and time lost at work is enough to stress anyone out.
You don't need to walk this legal road alone, though. Contact an Atlanta slip and fall accident lawyer with Sawyer Injury Law. We'll make sure you follow the proper steps to take after a slip and fall accident so you can be assured that you'll get every penny you're entitled to in compensation.